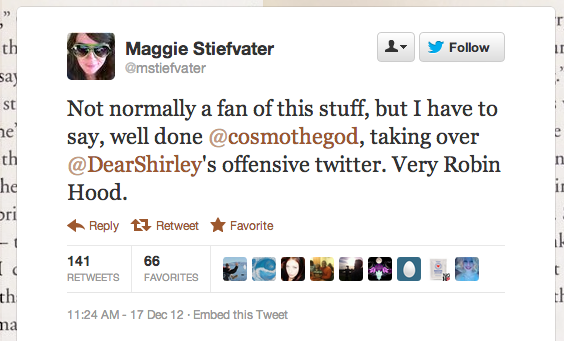 Over the weekend, Anonymous was stirred to action against an old nemesis: the Westboro Baptist Church. The most recent feud came in the wake of WBC's appalling reaction to the Sandy Hook shooting Friday in Newtown, CT. Anonymous's offensive increased in intensity as WBC announced plans to picket a vigil for the elementary school's victims. The hacker collective has since managed to hijack a high-profile Twitter account as well as take down WBC's site, among other claimed victories.
Anonymous, like much of the world, has a deep-seated hatred for the wildly intolerant WBC. Upon discovering WBC's unsympathetic reaction to the shooting, Anonymous began by doxing some of the church's members that it could find on Twitter. It also encouraged followers to sign a whitehouse.gov petition recognizing WBC as a hate group.
Today, Anonymous scored several more successes: godhatesfags.com, the website of WBC, went down, possibly as a result of DDoS attacks by anonymous members. Other high-profile hackers have joined in, such as @cosmothegod, who hijacked the personal Twitter account of WBC spokesperson Shirley Phelps-Roper and retweeted several posts about his victory. Anonymous's official Twitter account also claims that its members managed to change Phelps-Roper's desktop background to gay porn, uncovered alleged social security numbers of key WBC members through the doxing process, and successfully filed for a death certificate for Phelps-Roper. The group has since tweeted out the alleged hotel where WBC members were staying and offered an IRC channel specifically to talk about its #OpWBC movement.
Read 1 remaining paragraphs | Comments