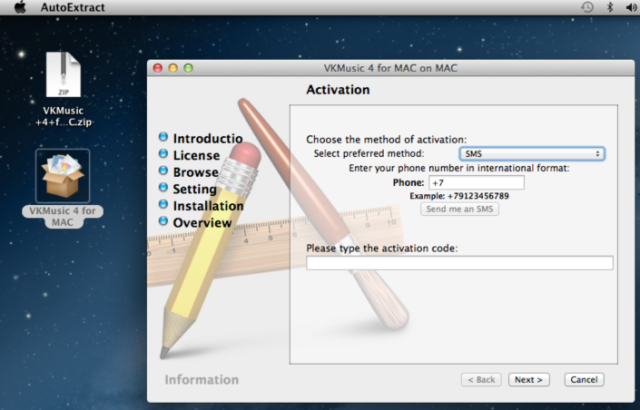 Researchers have discovered new Mac-based malware that's designed to trick users into paying pricey subscription fees.
Dubbed Trojan.SMSSend.3666, the trojan masquerades as "VKMusic 4 for Mac," a name that closely resembles an app used to listen to music on a popular Russian social networking site, according to a report published on Wednesday by Russia-based antivirus provider Doctor Web. An installer prompts users for a cell phone number, purportedly as part of the registration process. Users who respond to a subsequent text message then receive a bill charged to their mobile account.
"Trojans of this family used to plague Windows users, but Trojan.SMSSend.3666 targets owners of Apple computers," Wednesday's advisory stated.
Read 1 remaining paragraphs | Comments