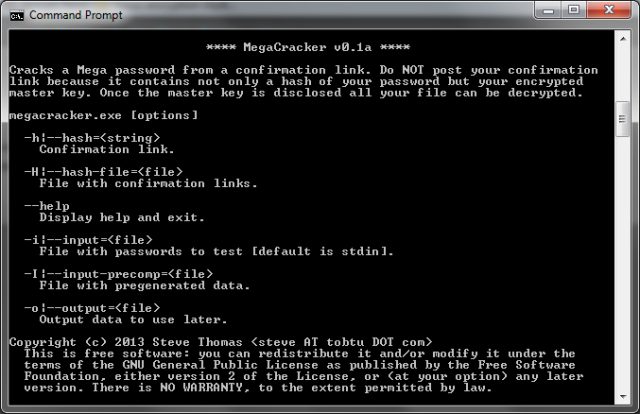 Yet another security researcher is poking holes in the security of Mega, this time by pointing out that the confirmation messages e-mailed to new users can in many cases be cracked to reveal their password and take over their Mega accounts.
Steve "Sc00bz" Thomas, the researcher who uncovered the weakness, has released a program called MegaCracker that can extract passwords from the link contained in confirmation e-mails. Mega e-mails a link to all new users and requires that they click on it before they can use the cloud-based storage system, which boasts a long roster of encryption and security protections. Security professionals have long considered it taboo to send passwords in either plaintext or as cryptographic hashes in e-mails because of the ease attackers have in intercepting unencrypted messages sent over Internet.
Despite that admonishment, the link included in Mega confirmation e-mails contains not only a hash of the password, but it also includes other sensitive data, such as the encrypted master key used to decrypt the files stored in the account. MegaCracker works by isolating the AES-hashed password embedded in the link and attempting to guess the plaintext that was used to generate it.
Read 12 remaining paragraphs | Comments