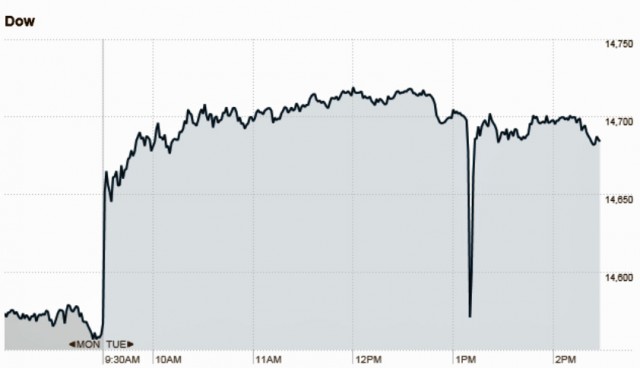 Stock prices plunged and then quickly recovered after a Twitter account belonging to the Associated Press was hacked and used to send a bogus report falsely claiming that the White House had been bombed and President Obama was injured.
"The @AP Twitter account has been suspended after it was hacked," an unaffected Twitter account belonging to the news organization confirmed. "The tweet about an attack on the White House was false."
In a testament to the power that social media has on real-world finances, the Dow Jones Industrial Average fell 150 points, or about 1 percent, immediately following the tweet, with other indexes reacting similarly. The Dow quickly regained the lost ground about seven minutes after the sell-off began, when the AP confirmed that the report was false.
Read 5 remaining paragraphs | Comments