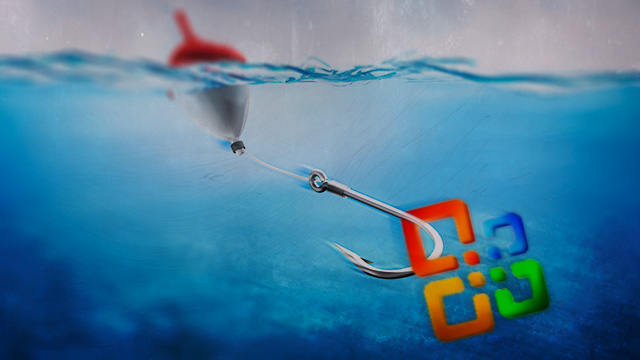 It's Memorial Day, all Ars staff is off, and we're grateful for it (running a site remains tough work). But on a normal Monday, inevitably we'd continue to monitor the security world. Our Jon Brodkin willingly embraced a firsthand experience with low-grade scammers in April 2013, and we're resurfacing his piece for your holiday reading pleasure.
It all began with an annoying text message sent to an Ars reader. Accompanied by a Microsoft Office logo, the message came from a Yahoo e-mail address and read, "Hi, Do u want Microsoft Office 2010. I Can Remotely Install in a Computer."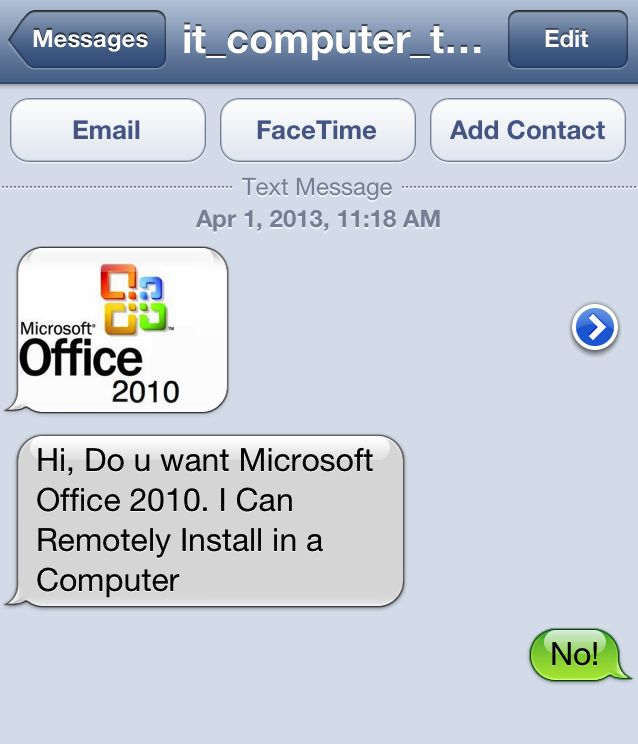 The recipient promptly answered "No!" and then got in touch with us. Saying the spam text reminded him of the "'your computer has a virus' scam," the reader noted that "this seems to be something that promises the same capabilities, control of your computer and a request for your credit card info. Has anyone else seen this proposal?"