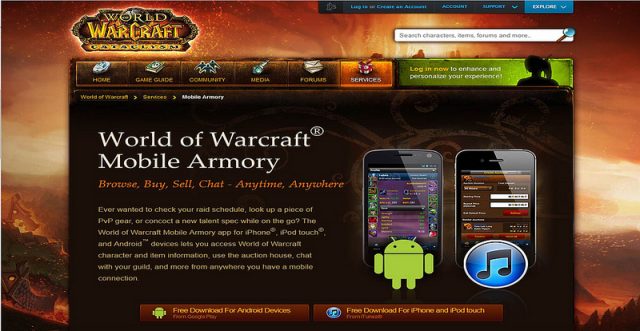 World of Warcraft publisher Blizzard has temporarily closed mobile access to its online auction house following reports that hackers were using it to scam users out of large amounts of digital gold.
"There's been a recent increase in unauthorized World of Warcraft account-logins via our website and the World of Warcraft mobile armory app," Blizzard officials warned in a blog post published Tuesday morning. The company is in the process of notifying users who show signs of account compromise and who didn't use a two-factor "authenticator" to help secure connections. Those users will receive instructions for resetting their accounts and be eligible to have their raided gold restored.
The temporary closure comes three days after reports surfaced that unauthorized purchases were being made against user accounts at highly inflated prices. "The items purchased were two brawler white quality items and a white quality level 1 axe," one WoW player wrote here. "I have an authenticator and a relatively difficult password. What could have happened, and what recourse do I have? Will I ever see my gold again?" The items purchased were a brawler's vest for 135,423g, a worn battleaxe for 53,142g, and brawler's pants for 19,660g.
Read 2 remaining paragraphs | Comments