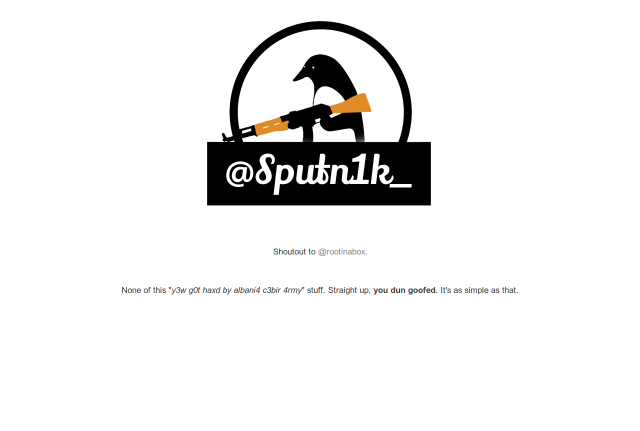 E-mail addresses, user names, and password data for every registered user of the Ubuntu Forums—estimated to be 1.82 million accounts—were exposed in a security breach hitting the company responsible for maintaining the freely available, open-source operating system. There's no sign the compromised data has been published online.
The Ubuntu Forums were closed Saturday evening following the discovery that the site's homepage was defaced by someone who managed to gain privileged access to its underlying servers. To their credit, administrators with Canonical, the for-profit company that markets Ubuntu, quickly issued an advisory that warned users who used their forum password to safeguard other accounts to change the credentials immediately. The forums remained inaccessible at time of writing on Sunday afternoon.
"While the passwords were not stored in plain text, good practice dictates that users should assume the passwords have been accessed and change them," Ubuntu CEO Jane Silber wrote in an updated advisory. "If users used the same password on other services, they should immediately change that password."
Read 6 remaining paragraphs | Comments