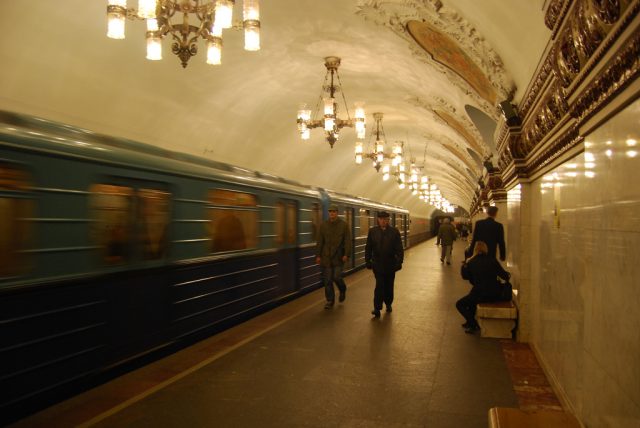 On Monday, a major Russian newspaper reported that Moscow's metro system is planning what appears to be a mobile phone tracking device in its metro stations—ostensibly to search for stolen phones.
According to Izvestia (Google Translate), Andrey Mokhov, the operations chief of the Moscow Metro system's police department, said that the system will have a range of five meters (16 feet). "If the [SIM] card is wanted, the system automatically creates a route of its movement and passes that information to the station attendant," Mokhov said.
Many outside experts, both in and outside Russia, though, believe that what local authorities are actually deploying is a "stingray," or "IMSI catcher"—a device that can fool a phone and SIM into reading from a fake mobile phone tower. (IMSI, or an International Mobile Subscriber Identity number, is a 15-digit unique number that sits on every SIM card.) Such devices can be used as a simple way to see what phone numbers are being used in a given area or even to intercept the audio of voice calls.
Read 9 remaining paragraphs | Comments