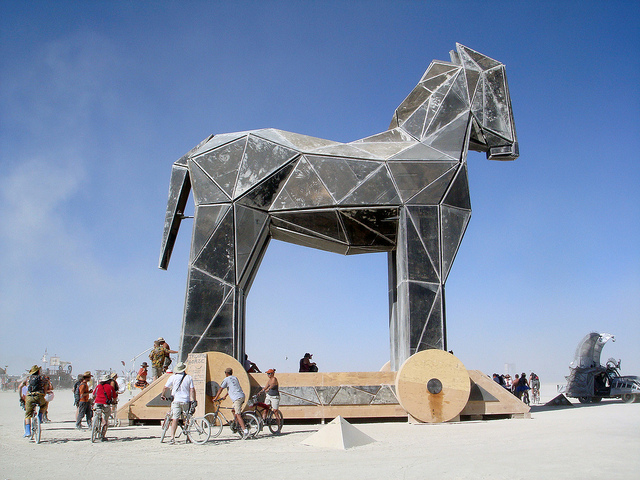 Scientists have developed a technique to sabotage the cryptographic capabilities included in Intel's Ivy Bridge line of microprocessors. The technique works without being detected by built-in tests or physical inspection of the chip.
The proof of concept comes eight years after the US Department of Defense voiced concern that integrated circuits used in crucial military systems might be altered in ways that covertly undermined their security or reliability. The report was the starting point for research into techniques for detecting so-called hardware trojans. But until now, there has been little study into just how feasible it would be to alter the design or manufacturing process of widely used chips to equip them with secret backdoors.
In a recently published research paper, scientists devised two such backdoors they said adversaries could feasibly build into processors to surreptitiously bypass cryptographic protections provided by the computer running the chips. The paper is attracting interest following recent revelations the National Security Agency is exploiting weaknesses deliberately built-in to widely used cryptographic technologies so analysts can decode vast swaths of Internet traffic that otherwise would be unreadable.
Read 7 remaining paragraphs | Comments