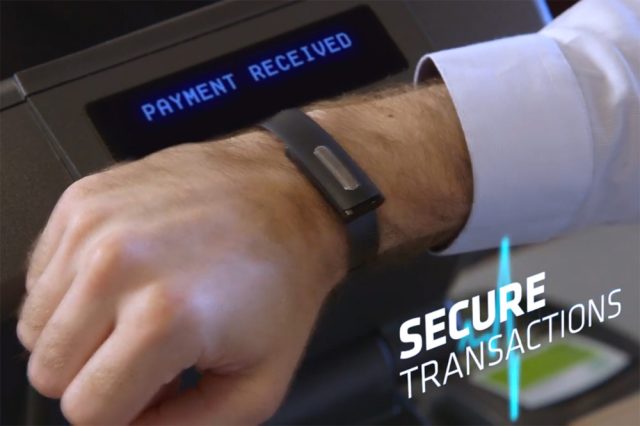 A security startup has unveiled a wearable device that's designed to replace the hassle of passwords by using a person's unique heartbeat signature to log on to computers and unlock car doors. While the device is intriguing, the dearth of key technical details makes it impossible to assess the marketers' promise that it provides "complete security without compromising convenience."
The Nymi is a small bracelet equipped with a sensor that reads the electrocardiogram (ECG) of the person wearing it. Once it has verified that the heart signature belongs to the person who registered it, it provides a means of authentication that can in theory be used to access a virtually endless supply of electronic devices, including airport kiosks, hotel room doors, and sensitive computer networks. It relies on three factors of authentication—that is, two things the user has in the form of the bracelet and a paired mobile device, and one thing the user has in the form of a verified ECG. A slick promotional video shows someone gliding from bed to airports to hotels to cafes, effortlessly logging into devices and unlocking doors without once having to enter a password or procure a key. Sure sounds tempting.
Alas, there's not enough information available about the Nymi's inner workings to know if it is truly groundbreaking or another dose of the kind of snake oil that's all too common in the security circuit. Karl Martin, CEO of the Nymi creator Bionym, said the device hasn't yet undergone a formal security audit. That means even he can't say just how impervious it is to the kinds of sophisticated attacks that would inevitably target a universal sign-on gizmo, although he gave some high-level details that are encouraging. That said, there are several classes of hacks that might be used to compromise the security assurances of the device.
Read 10 remaining paragraphs | Comments