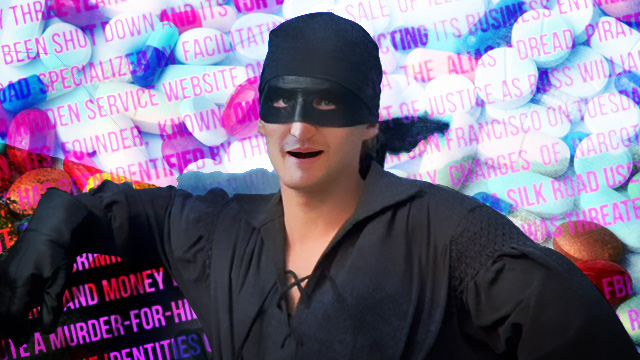 The Dread Pirate Roberts, head of the most brazen drug trafficking site in the world, was a walking contradiction. Though the government says he raked in $80 million in commissions from running Silk Road, he allegedly lived under a false name in one bedroom of a San Francisco home that he shared with two other guys and for which he paid $1,000 a month in cash. Though his alleged alter ego penned manifestos about ending "violence, coercion, and all forms of force," the FBI claims that he tried to arrange a hit on someone who had blackmailed him. And though he ran a site widely assumed to be under investigation by some of the most powerful agencies in the US government, the Dread Pirate Robert appears to have been remarkably sloppy—so sloppy that the government finally put a name to the peg leg: Ross William Ulbricht.
Yesterday, Ulbricht left his apartment to visit the Glen Park branch of the San Francisco Public Library in the southern part of the city. Library staff did not recognize him as a regular library patron, but they thought nothing of his visit as he set up his laptop in the science fiction section of the stacks. Then, at 3:15pm, staffers heard a "crashing sound" from the sci-fi collection and went to investigate, worried that a patron had fallen. Instead, library Communications Director Michelle Jeffers tells us that the staff came upon "six to eight" FBI agents arresting Ulbricht and seizing his laptop. The agents had tailed him, waiting for the 29-year-old to open his computer and enter his passwords before swooping in. They marched him out of the library without incident.
For a promising young physics student from Austin, Texas, this wasn't how things were supposed to turn out.
Read 49 remaining paragraphs | Comments