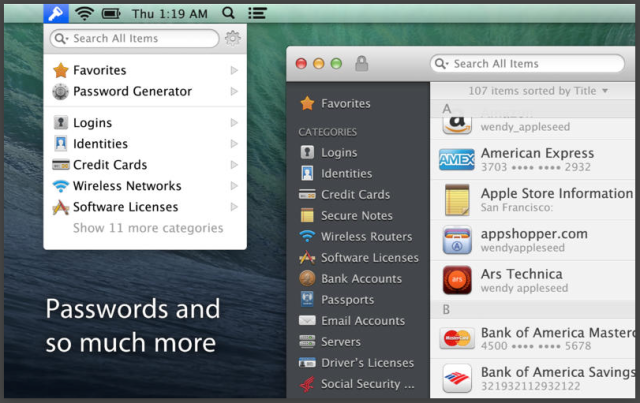 AgileBits today released 1Password 4 on the Mac App Store, a major upgrade to one of the best-known password management applications.
The application has a new design and various features aimed at making it easier to use, such as a menu bar utility. It also brings back Wi-Fi Sync, which lets users sync password data from a Mac to an iOS device without storing their encrypted keychain in Dropbox or iCloud.
AgileBits described security improvements including a new keychain design with 256-bit AES encryption keys and data integrity checks that increase resistance to tampering. The design "forestalls many attacks that haven't even been dreamt of yet," AgileBits said. 1Password 4 development was helped along by 20,000 beta testers.
Read 6 remaining paragraphs | Comments