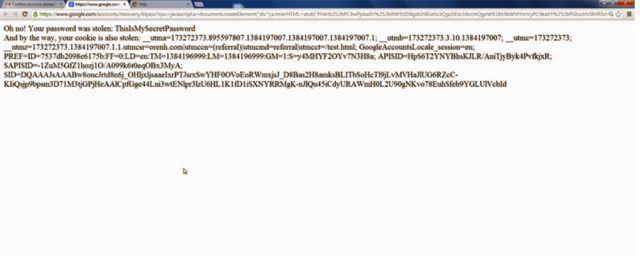 Google engineers have squashed several high-impact security vulnerabilities in the company's account recovery system that enabled attackers to hijack user accounts.
A proof-of-concept attack that exploited the bugs required a victim to click a booby-trapped link leading to Google.com contained in a spear phishing e-mail. Behind the scenes, the link briefly redirected to an attacker's website even as it opened a legitimate password-reset page on Google. When a victim clicked on the link while logged in to the targeted Gmail account, the attacker site also performed a cross-site scripting attack. The Web application equivalent of a Jedi mind trick, the two exploits sent both the password entered by the victim and the authentication cookie used to access the account to the attacker's website.
"It's a clever attack," Jeremiah Grossman, CTO of Web-application security firm WhiteHat Security, told Ars. "There's elegance and simplicity." The exploit developer "did a lot of work behind the scenes to make the attack simple. This is what we're meant to do in a browser on Gmail. When we see links, we're meant to click on them."
Read 6 remaining paragraphs | Comments