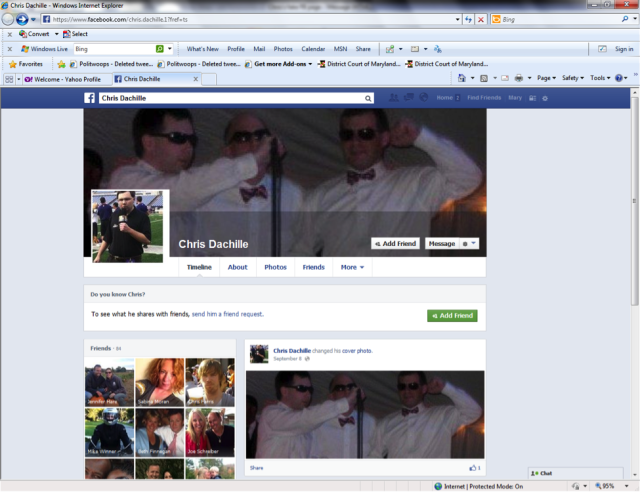 Reporters and producers at a television station in Baltimore recently found out the hard way that they shouldn't blindly accept Facebook friend requests. Last month, they found that their profiles had been cloned by an attacker who quickly used their network of friends to spread malicious links and ask for money.
Attacks on media organizations' social media accounts have been at an all-time high this past year, including "hacktivist" and state-sponsored attacks on media outlets from the Syrian Electronic Army. But the attack on the staff of WBAL-TV was directed toward staff members' personal accounts. And this initiative was a more workaday one, less targeted at the station itself than the friends, co-workers, and viewers who were connected to the cloned accounts.
Because some of WBAL's staff members mixed their personal and professional social networking together, the attack gave the scammer access to a huge audience's Facebook news feeds. After the attack was discovered, it took weeks for Facebook to shut down the fake accounts.
Read 12 remaining paragraphs | Comments