If all of the known National Security Agency surveillance wasn't enough, the organization infected 50,000 computer networks with malware that could "steal sensitive information," according to new slides published by Dutch paper NRC.
The information published this weekend is another revelation courtesy of leaker Edward Snowden. The 50,000-figure comes from a 2012 presentation slide explaining how the NSA acquired information worldwide. It described an initiative called "Computer Network Exploitation" (CNE), which NRC reports as "the secret infiltration of computer systems achieved by installing malware." The slide shows that CNE's reach spans five continents worldwide.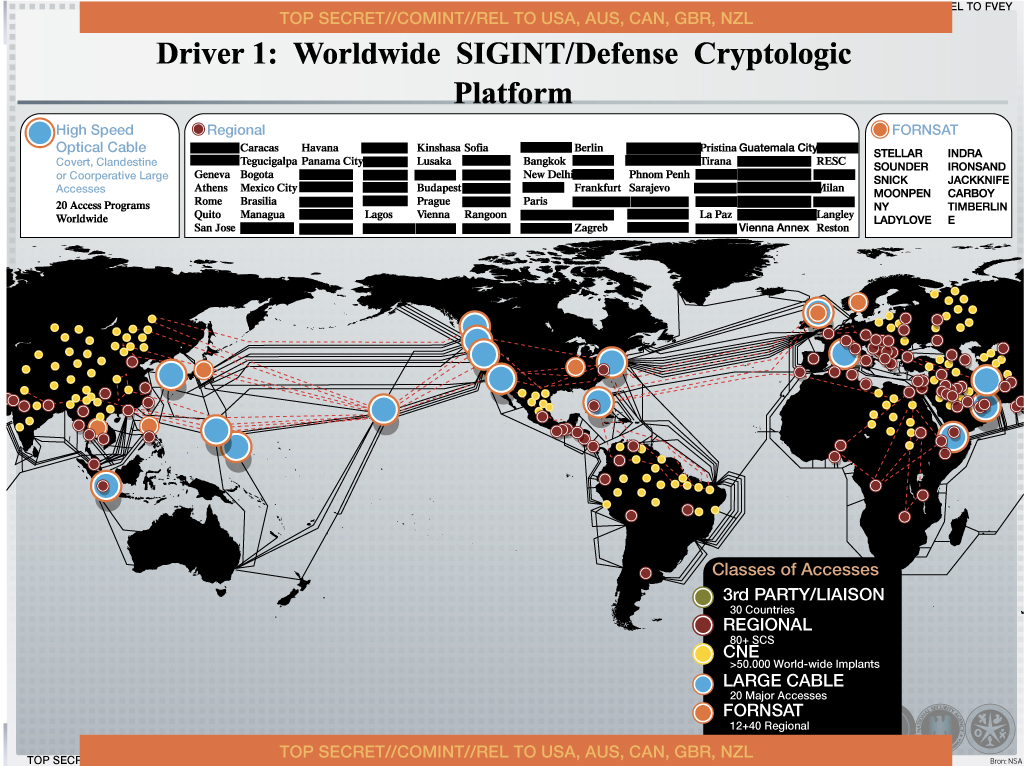 As CNET noticed, an NSA webpage for job applicants describes the CNE strategy as well as other "Computer Network Operations." The CNE function includes "enabling actions and intelligence collection via computer networks that exploit data gathered from target or enemy information systems or networks," according to the page.
Read 2 remaining paragraphs | Comments