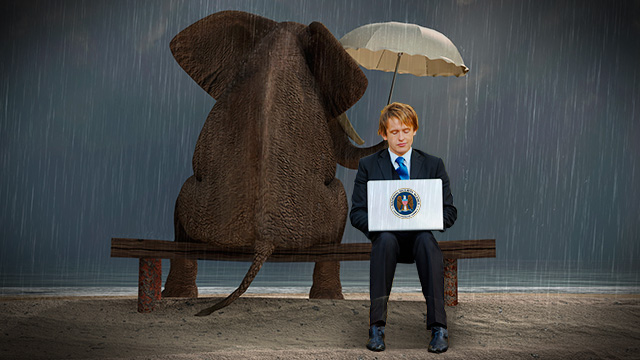 Security experts are calling for the removal of a National Security Agency employee who co-chairs an influential cryptography panel, which advises a host of groups that forge widely used standards for the Internet Engineering Task Force (IETF).
Kevin Igoe, who in a 2011 e-mail announcing his appointment was listed as a senior cryptographer with the NSA's Commercial Solutions Center, is one of two co-chairs of the IETF's Crypto Forum Research Group (CFRG). The CFRG provides cryptographic guidance to IETF working groups that develop standards for a variety of crucial technologies that run and help secure the Internet. The transport layer security (TLS) protocol that underpins Web encryption and standards for secure shell connections used to securely access servers are two examples. Igoe has been CFRG co-chair for about two years, along with David A. McGrew of Cisco Systems.
Igoe's leadership had largely gone unnoticed until reports surfaced in September that exposed the role NSA agents have played in "deliberately weakening the international encryption standards adopted by developers." Until now, most of the resulting attention has focused on cryptographic protocols endorsed by the separate National Institute for Standards and Technology. More specifically, scrutiny has centered on a random number generator that The New York Times, citing a document leaked by former NSA contractor Edward Snowden, reported may contain a backdoor engineered by the spy agency.
Read 13 remaining paragraphs | Comments