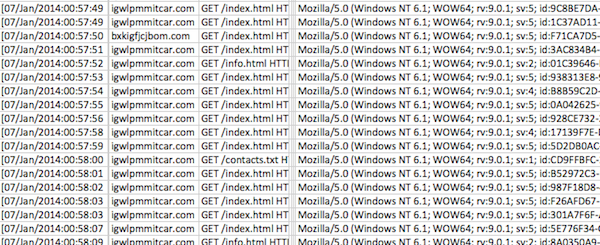 The Flashback trojan that hijacked well over 500,000 Macs at its peak is still clinging to life, with about 22,000 infected machines in recent days, a security researcher said.
The compromised Macs were observed connecting to command and control servers that had been "sinkholed—meaning taken over for research or security purposes—by analysts from security firm Intego. During a five-day period ending January 7, 22,000 Flashback-infected computers reported to server domains recently acquired by Intego, Arnaud Abbati, a researcher with the company, wrote in a blog post. Those machines could be maliciously controlled by anyone who has access to one of the many domain names programmed into a Flashback algorithm, assuming they know how the internals of the malware works.
Flashback first came to light in 2011 when it took hold of people's machines by masquerading as a legitimate installer of Adobe's ubiquitous Flash media player. By early 2012, Flashback morphed from a socially engineered threat to one that performed surreptitious drive-by attacks by exploiting vulnerabilities in Oracle's Java software framework. Flashback was among the most sophisticated pieces of malware ever to target mainstream Mac users.
Read 5 remaining paragraphs | Comments