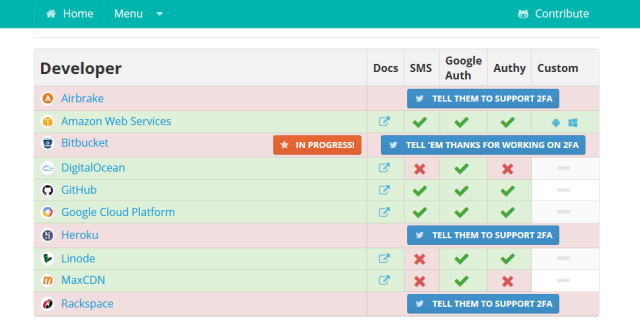 Software engineer and Iowa State computer science student Josh Davis has created a website dedicated to comparing how online services employ (or don't employ) two-factor authentication.
Every day we entrust our private information—whether it be credit card numbers, e-mails, or other data stored on personal accounts—to any number of Web-based services. And comparing security across a swath of websites can be a time-munching chore for even the most experienced consumer. Davis' new site, twofactorauth.org, hopes to make those decisions easier.
Davis wrote in a blog post over the weekend that after the high-profile hijacking of Naoki Hiroshima's valuable @N Twitter handle, he decided to transfer his domains to a new registrar. He noticed how hard it was to find information on which services used two-factor authentication and which didn't.
Read 5 remaining paragraphs | Comments