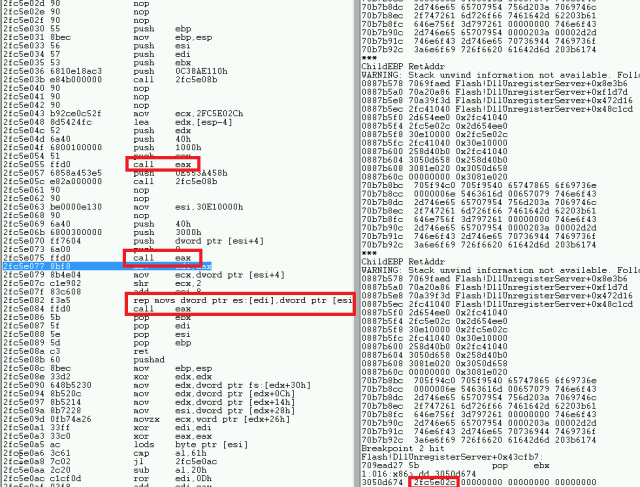 A day after reports that attackers are exploiting a zero-day vulnerability in Microsoft's Internet Explorer browser, researchers warned of a separate active campaign that was targeting a critical vulnerability in fully patched versions of Adobe's ubiquitous Flash media player.
The attacks were hosted on the Syrian Ministry of Justice website at hxxp://jpic.gov.sy and were detected on seven computers located in Syria, leading to theories that the campaign targeted dissidents complaining about the government of President Bashar al-Assad, according to a blog post published Monday by researchers from antivirus provider Kaspersky Lab. The attacks exploited a previously unknown vulnerability in Flash when people used the Firefox browser to access a booby-trapped page. The attackers appear to be unrelated to those reported on Sunday who exploited a critical security bug in Internet Explorer, a Kaspersky representative told Ars.
While the exploit Kaspersky observed attacked only computers running Microsoft Windows, the underlying flaw, which is formally categorized as CVE-2014-1776 and resides in a Flash component known as the Pixel Bender, is present in the Adobe application built for OS X and Linux machines as well. Adobe has updated all three versions to plug the hole. Because security holes frequently become much more widely exploited in the hours or days after they are disclosed, people on all three platforms should update as soon as possible. People using IE 10 and 11 on Windowws 8 will receive the update automatically, as will users of Google's Chrome browser. It can sometimes take hours for the automatic updates to arrive. Those who are truly cautious should consider manually installing them. Windows users with Firefox installed must run a separate update for both IE and the Mozilla browser.
Read 4 remaining paragraphs | Comments