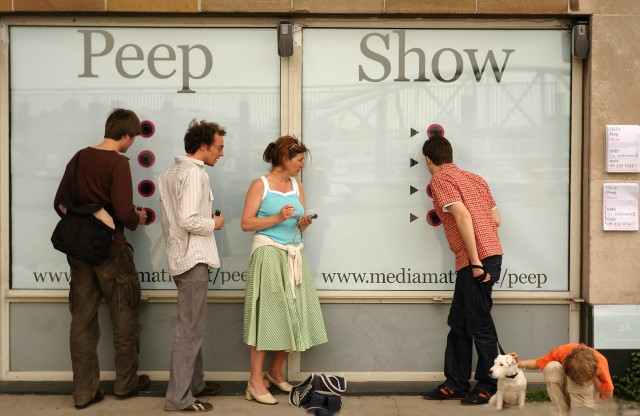 More than 100 people in the US and countries around the world have been arrested and charged with using malware available for sale online to surreptitiously spy on computer users' most intimate moments. The victims include Miss Teen USA, who last year was the target of a high-profile peeping tom attack that secretly snapped nude images while she was dressing in her bedroom.
The coordinated global crackdown coincided with the FBI seizure of bshades.eu, a website that, according to US prosecutors, brazenly sold Blackshades for about $40 and provided technical support for the so-called remote access trojan (RAT). Indictments filed in US District Court in Manhattan named Alex Yücel and Brendan Johnston with distributing, marketing, and supporting the malware and Kyle Fedorek and Marlen Rappa with purchasing it and collectively using it to infect more than 400 people. Police in at least 15 countries outside of the US announced the arrest of 100 other people in raids that were coordinated to prevent defendants from tipping off each other. Word of the raids began circulating over the weekend on hacker forums.
While prosecutors said Blackshades was used to perpetrate everything from bank fraud to extortion, the best known application remains men using it to spy on women through the webcams of RAT-infected PCs. Blackshades isn't the only malware used in the illicit pastime, although the ease in buying, installing, and using it makes it among the most popular, especially by peeping toms with little technical skill.
Read 6 remaining paragraphs | Comments