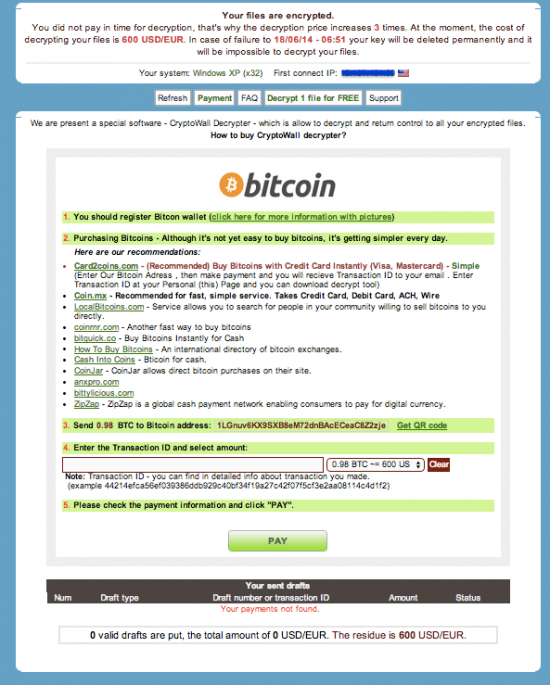 The town manager of a hamlet in south eastern New Hampshire has defied demands that he pay a ransom to recover police department computer files taken hostage by Cryptowall, a newer piece of malware that encrypts hard drive contents of infected machines until victims pay for them to be decrypted.
"Make no mistake, the Town of Durham will be paying no ransom," Town Manager Todd Selig was quoted as saying by CBS Boston news. Police department computers for the town of almost 15,000 residents were reportedly infected Thursday after an officer opened what appeared to be a legitimate file attachment to an e-mail. By Friday morning, widespread "issues" were hitting the department computer network. It was shut down by noon that day to prevent the infection from spreading to other systems.
The game may be RIGged
The department was reportedly hit by Cryptowall, a newer form of crypto malware that rivals the better known CryptoLocker. According to a blog post published Thursday by researchers from Cisco Systems, Cryptowall has been gaining ground since April, when it was folded into the RIG exploit kit, which is software sold in underground forums that automates computer scams and malware attacks for less technically knowledgeable criminals. Cisco's Cloud Web Security service has been blocking requests tied to more than 90 infected Internet domains pushing Cryptowall scams to more than 17 percent of service customers.
Read 6 remaining paragraphs | Comments