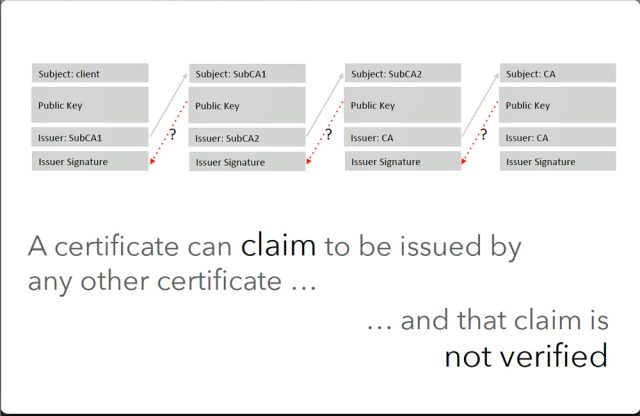 The majority of devices running Google's Android operating system are susceptible to hacks that allow malicious apps to bypass a key security sandbox so they can steal user credentials, read e-mail, and access payment histories and other sensitive data, researchers have warned.
The high-impact vulnerability has existed in Android since the release of version 2.1 in early 2010, researchers from Bluebox Security said. They dubbed the bug Fake ID, because, like a fraudulent driver's license an underage person might use to sneak into a bar, it grants malicious apps special access to Android resources that are typically off-limits. Google developers have introduced changes that limit some of the damage that malicious apps can do in Android 4.4, but the underlying bug remains unpatched, even in the Android L preview.
The Fake ID vulnerability stems from the failure of Android to verify the validity of cryptographic certificates that accompany each app installed on a device. The OS relies on the credentials when allocating special privileges that allow a handful of apps to bypass Android sandboxing. Under normal conditions, the sandbox prevents programs from accessing data belonging to other apps or to sensitive parts of the OS. Select apps, however, are permitted to break out of the sandbox. Adobe Flash in all but version 4.4, for instance, is permitted to act as a plugin for any other app installed on the phone, presumably to allow it to add animation and graphics support. Similarly, Google Wallet is permitted to access Near Field Communication hardware that processes payment information.
Read 8 remaining paragraphs | Comments