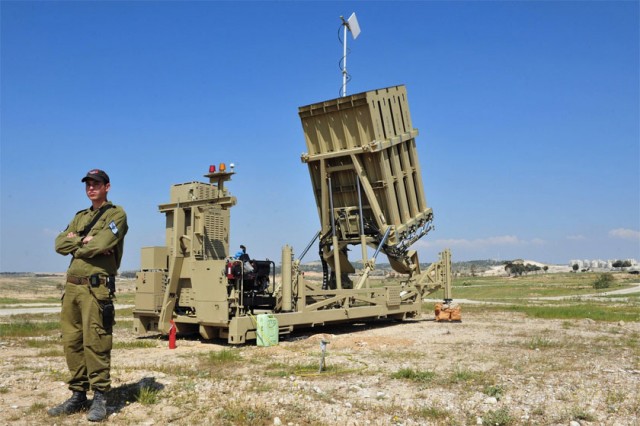 The technology behind Iron Dome, the missile defense system Israel has been using since 2011, was allegedly stolen by Chinese military hackers.
That claim was made by Cyber Engineering Services to Brian Krebs of security news site Krebs On Security, and it identifies Elisra Group, Israel Aerospace Industries (IAI), and Rafael Advanced Defense Systems as the three defense companies that were compromised during the cyber assault. The perpetrators, Cyber Engineering Services says, are the same ones behind a spate of attacks that have come to light in the past few years, all attributed to Unit 61398, a Shanghai-based arm of the Chinese army. The five Chinese military officers indicted by the US earlier this year for allegedly hacking energy firms in the country also belong to the same unit.
The hacks took place from October 2011, some six months after Iron Dome became operational, and continued up until August 2012. Israel Defense Forces (IDF) has said that many hundreds of rockets fired from Gaza, particularly during the current military operation and a series of clashes in 2012, have been scuppered by the system, which is thought to be one of the most effective missile-defense technologies in the world.
Read 7 remaining paragraphs | Comments