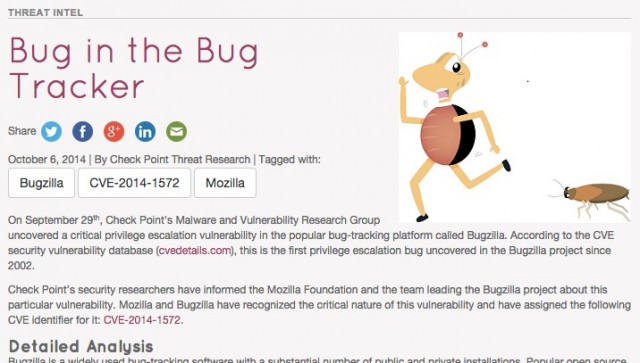 Security firm Check Point Software Technologies used a flaw it discovered in the Perl programming language to hack into the popular Bugzilla bug-tracking system and add four users to the administrator group, giving them power to see the details of undisclosed vulnerabilities.
The bold demonstration, detailed in a private bug report made public on Monday, took advantage of a new class of flaws discovered by Check Point in the Perl programming language, allowing the organization to craft specific strings of text that essentially fooled Bugzilla's user database. Check Point created administrator accounts for mozilla.com, mozilla.org, bugzilla.org, and bugzilla.bugs in the system.
"This is not an SQL injection attack, this is something rather new," Shahar Tal, security research team leader at Check Point, told Ars. "This is part of research that we have been working on for a couple of months on a specific Perl issue. Bugzilla is a good example and sample, but it is not the only project that we were able to find vulnerabilities in."
Read 8 remaining paragraphs | Comments