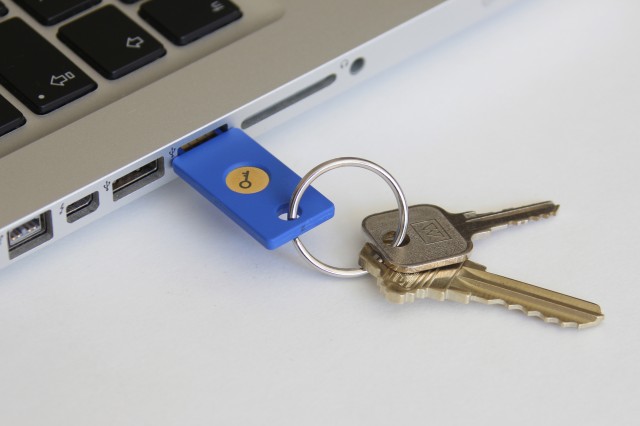 A new security feature for Google's services will help users better protect their data by requiring that they insert a USB security key to log in to their account.
Announced on Tuesday, the optional Security Key technology requires that a Chrome user take two additional steps to sign in to their Google account: plug a small key into the USB port on their computer and tap a button. The process is a simpler and more secure version of the 2-Step Verification process that Google offers to security-conscious users. With 2-Step Verification, users receive a code from Google on their phone or in e-mail that they must enter into Google's site to complete the login process.
Users that opt for the Security Key technology will have to purchase a special USB key, which typically costs less than $20.
Read 10 remaining paragraphs | Comments