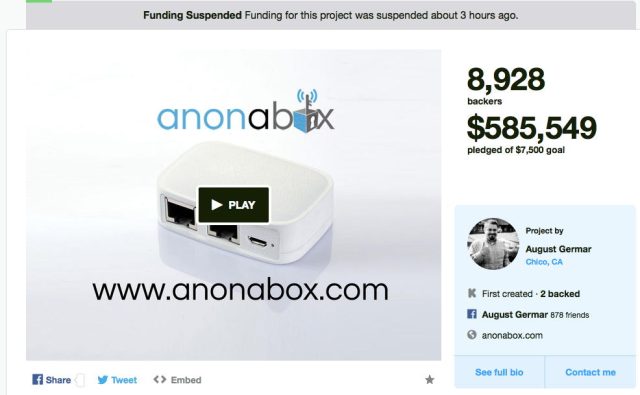 Kickstarter removed a fundraiser for a popular Tor-based router project on Friday afternoon.
The Anonabox, which was created by August Germar, of Chico, California, aimed to be an "open source embedded networking device designed specifically to run Tor." Its fundraising goal was $7,500, and in five days, it raised $585,549 from nearly 9,000 backers—including three Ars editors.
Germar told Ars that he was not aware that it had been suspended until Ars forwarded him an e-mail from Kickstarter outlining the possible reasons why it could have been cancelled.
Read 8 remaining paragraphs | Comments