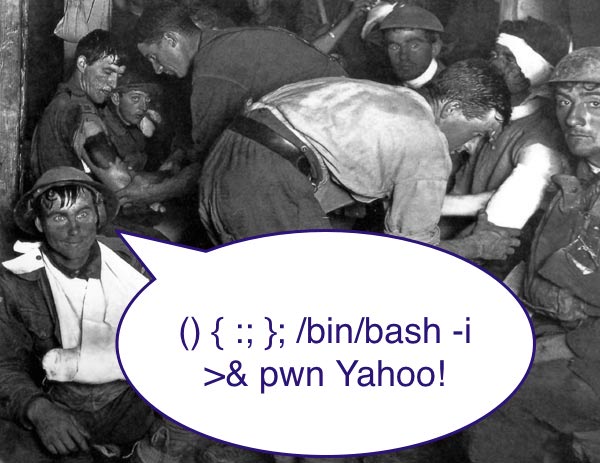 A security researcher claims to have uncovered a botnet being built by Romanian hackers using the "Shellshock" exploit against servers on a number of high-profile domains, including servers at Yahoo and the utility software developer WinZip. Jonathan Hall, president and senior engineer of technology consulting firm Future South Technologies published a lengthy explanation of the exploits and his communications with the exploited on his company's website this weekend and said that Yahoo had acknowledged finding traces of the botnet on two of its servers.
Hall found the botnet, he said, by tracking down the source of requests that probed one of his servers for vulnerable CGI server scripts that could be exploited using the Shellshock bash vulnerability. That security flaw allows an attacker to use those vulnerable server scripts to pass commands on to the local operating system,  potentially allowing the attacker take remote control of the server. Hall traced the probes back to a server at WinZip.com. He then used his own exploit of the bash bug to check the processes running on the WinZip server and identified a Perl script running there named ha.pl.
After extracting the contents of the script, Hall discovered that it was an Internet Relay Chat (IRC) bot similar to ones used to perform distributed denial of service attacks on IRC servers. However, as he examined it more closely, he found that it "appeared to focus more on shell interaction than DDoS capabilities," he wrote. According to Hall, it takes remote control of the server, while using its IRC code to report back to an IRC channel (called, creatively, #bash). The code was also heavily commented in Romanian.
Read 6 remaining paragraphs | Comments