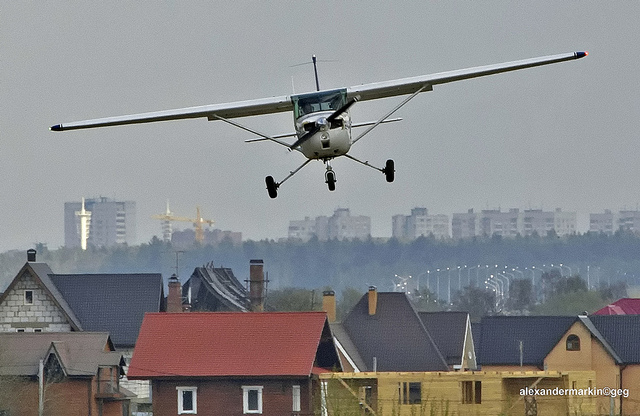 On Thursday afternoon, The Wall Street Journal published a report saying that the US Marshals Service (USMS) was using small, fixed-wing Cessnas equipped with so-called "dirtboxes"—receivers that act like cellphone towers—to gather data from citizens' phones below. The purpose of such collection is to target and spy on criminal suspects, but the data from any citizen's phone is collected by such devices.
Sources told the WSJ that USMS operated these planes from five major airports in the US and that the program had a flying range "covering most of the US population." The devices on the planes can capture unique identifying information from "tens of thousands" of cellphones on the ground. Using that information, federal authorities can pinpoint a cellphone user's location from "within three meters or within a specific room in a building," the WSJ said.
Individuals with knowledge of the matter told the news outlet that the plane flyovers were targeted at "fugitives and criminals" and that non-target phone data is "let go" as it is gathered. The dirtboxes are described as higher-grade Stingrays, which police use on the ground to collect International Mobile Subscriber Numbers (IMSI).
Read 9 remaining paragraphs | Comments