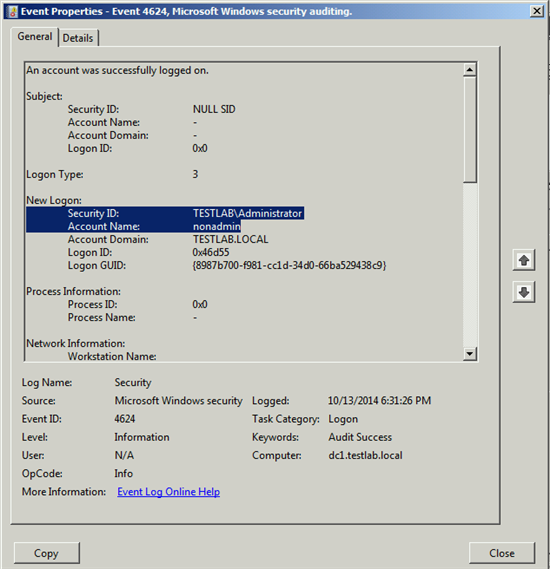 Microsoft has released an unscheduled update to patch a critical security hole that is being actively exploited to hack Windows-based servers.
A flaw in the Windows implementation of the Kerberos authentication protocol allows attackers with credentials for low-level accounts to remotely hijack extremely sensitive Windows domain controllers that allocate privileges on large corporate or government networks. The privilege elevation bug is already being exploited in highly targeted attacks and gives hackers extraordinary control over vulnerable networks.
"The only way a domain compromise can be remediated with a high level of certainty is a complete rebuild of the domain," Microsoft engineer Joe Bialek wrote in a blog post accompanying Thursday's patch. "An attacker with administrative privilege on a domain controller can make a nearly unbounded number of changes to the system that can allow the attacker to persist their access long after the update has been installed. Therefore it is critical to install the update immediately."
Read 5 remaining paragraphs | Comments