Earlier this year, a new type of mobile app blew the collective minds of many—including NBC News investigative reporter Jeff Rossen. Using the camera of a smartphone, these applications could scan a house key, allowing it to be duplicated remotely. Rossen warned America that it could allow someone to digitally steal your house keys if you left them unattended—by uploading photos and getting shipped a custom-cut copy. Of course, they could do the same thing with your house keys just by running with them to a nearby hardware store. But hackers!
One of the contenders in this market is called KeyMe. No one is going to shoulder surf your house key with KeyMe—it requires photos of a key placed on a white background, taken from 4 inches away. But KeyMe is doing something that will further boggle minds and will likely raise even more security concerns: using the app, you can store scanned copies of your keys on their server and download them at a kiosk. The company has been rolling out kiosks across the country and has just expanded its fleet after inking a deal to place them at the Lowe's home improvement chain. And you can also share your keys with others via e-mail, allowing them to make copies for themselves.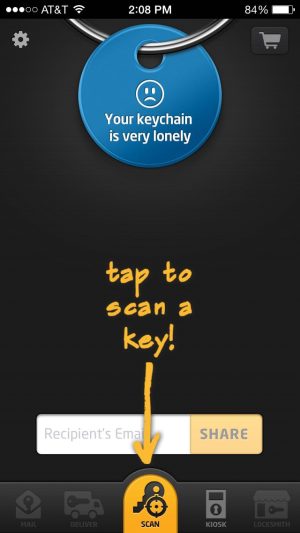 KeyMe supports "70 percent of car keys," according to the company (but not newer "smart" keys), as well as most house, office, padlock and mailbox keys—though the company won't make copies of keys marked "do not copy." This may be a little more secure than hiding a spare key under a rock. But if abused, it certainly has the potential to pose security risks not just to individuals, but to companies as well. KeyMe is offering one interesting security component at its kiosks, however—cutting a copy of a cloud-stored key requires a scan of a physical fingerprint.
Read 3 remaining paragraphs | Comments