There's yet another iOS bug that causes Apple devices to crash when they receive text messages containing a string of special characters. With further finessing, the same exploit may be able to attack Macs, since OS X is also unable to process the same combination of characters, which are technically known as glyphs.
The menacing combination of ASCII and unicode-based characters looks like this: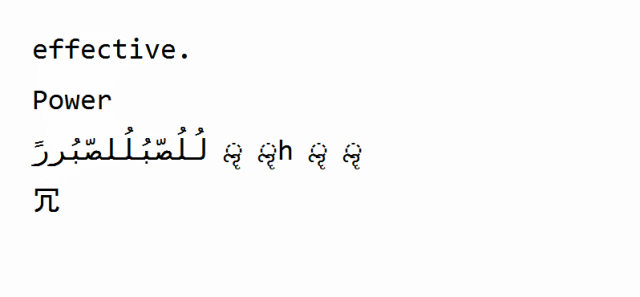 According to people investigating the bug on reddit, the text causes iPhones running multiple versions of iOS to promptly crash. A flurry of Twitter users, angry that their devices fell victim to text messages, indicates that the bug is causing problems. Apple will almost certainly issue a fix. In the meantime, users can protect themselves against the nuisance text by going to system settings, navigating to Notifications>Messages>Show Previews, and turning it to off.
Read 3 remaining paragraphs | Comments