Early today, the official website of the US Army (www.army.mil) was defaced by attackers claiming to be with the Syrian Electronic Army. In addition to a message on the page claiming attribution, the attackers also included a pop-up message to anyone visiting: "Your commanders admit they are training the people they have sent you to die fighting."
Based on screenshots published in the Syrian Electronic Army's Twitter account, it appears the attack gained access to the web page through the Limelight Networks content delivery network. A screenshot shows a Limelight control panel for the account belonging to the US Army Office of Public Affairs.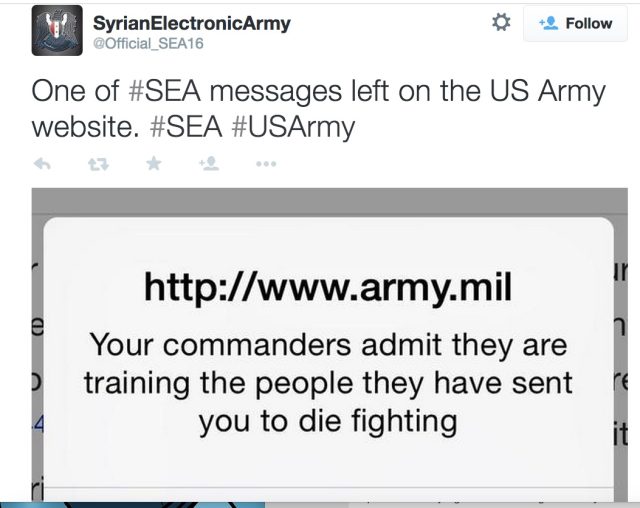 At the time of publication, the Army main homepage is down, although other Army websites have not been affected. The website of the US Strategic Command—the joint Department of Defense command overseeing space and nuclear forces—is also down, as is the official page for US Cyber Command hosted on its domain—also appeared to be down briefly, though it does not appear to be related.
Read 2 remaining paragraphs | Comments