GitHub, the software project and collaboration site, suffered another distributed denial of service attack on Tuesday morning, making the site unavailable to many users for several hours. But unlike the relentless DDoS attack the site suffered in March—an attack directed by code linked to China's "Great Firewall"—GitHub's team was able to fight back and shrug off the attack in a matter of hours instead of days.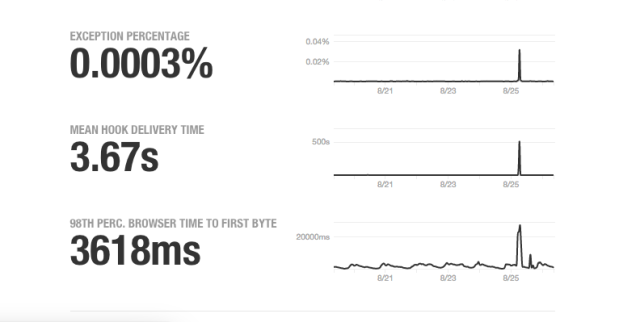 The site was likely targeted, as in March, because of software projects hosted on the site that have allowed Chinese Internet users to bypass the Great Firewall's packet filtering and inspection tools, keeping their traffic hidden from surveillance. This round of DDoS attacks comes as a number of Chinese software developers who used the site to share software capable of bypassing their country's national Internet filters apparently were forced to pull their projects from GitHub. In one case the move was reportedly mandated by law enforcement in China.
That project was Shadowsocks, a secure SOCKS5 proxy plug-in protocol for Internet users and one of the most popular Great Firewall circumvention tools in China. The developer, who posted under the username clowwindy, reported on GitHub on August 22, "Two days ago the police came to me and wanted me to stop working on this. Today they asked me to delete all the code from GitHub. I have no choice but to obey. I hope one day I'll live in a country where I have freedom to write any code I like without fearing." He later deleted that comment, leaving only a statement, "I believe you guys will make great stuff with Network Extensions." However, the code for Shadowsocks has been mirrored elsewhere on GitHub.
Read 1 remaining paragraphs | Comments