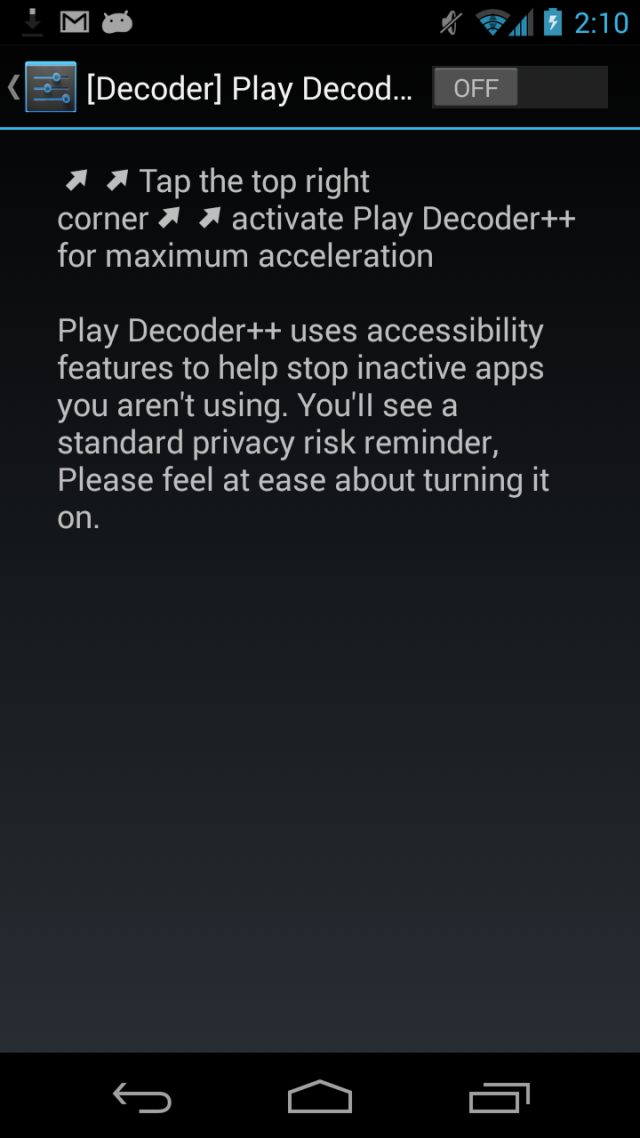 Two weeks ago, Ars reported on newly discovered Android adware that is virtually impossible to uninstall. Now, researchers have uncovered malicious apps that can get installed even when a user has expressly tapped a button rejecting the app.
The hijacking happens after a user has installed a trojanized app that masquerades as an official app available in Google Play and then is made available in third-party markets. During the installation, apps from an adware family known as Shedun try to trick people into granting the app control over the Android Accessibility Service, which is designed to provide vision-impaired users alternative ways to interact with their mobile devices. Ironically enough, Shedun apps try to gain such control by displaying dialogs such as this one, which promises to help weed out intrusive advertisements.
From that point on, the app has the ability to display popup ads that install highly intrusive adware. Even in cases where a user rejects the invitation to install the adware or takes no action at all, the Shedun-spawned app uses its control over the accessibility service to install the adware anyway.