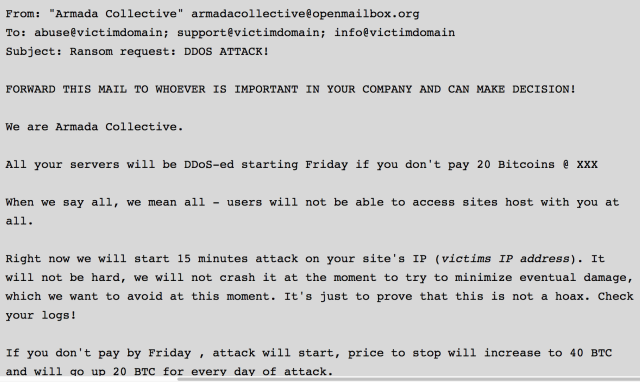 ProtonMail, the encrypted e-mail provider that buckled under crippling denial-of-service attacks even after it paid a $6,000 ransom, said it has finally recovered from the massive assaults seven days after they began.
"It has now been one week since the first attack was launched against ProtonMail," officials wrote in a blog post published Tuesday. "Since then, we have been subject to the largest and most extensive cyberattack in Switzerland, with hundreds of other companies also hit as collateral damage. In addition to hitting ProtonMail, the attackers also took down the datacenter housing our servers and attacked several upstream ISPs, causing serious damage."
Tuesday's update still maintains that there were two waves of attacks carried out by two separate groups. The first attack, the post said, was executed by the Armada Collective, a group that performs distributed denial-of-service attacks on selected targets and then demands a ransom of thousands of dollars to get the assaults to stop. As Ars reported last week, ProtonMail was roundly criticized by many security professionals for paying the group $6,000 in bitcoins, only to come under a much more powerful attack in the following days.