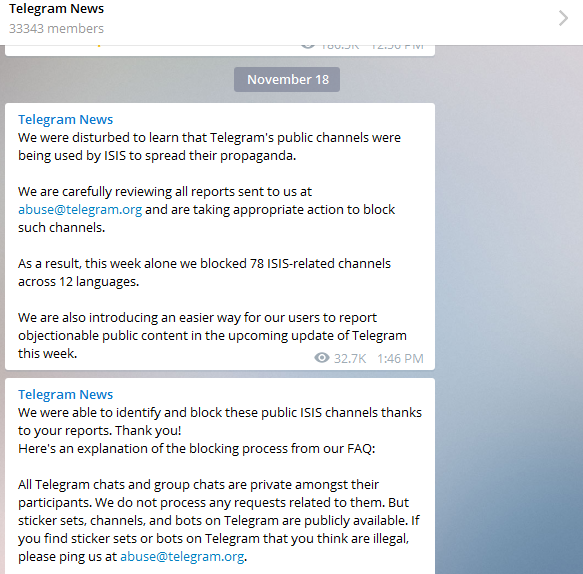 In the wake of revelations that groups affiliated with the Islamic State were using the Telegram messaging service to communicate and spread propaganda materials, the nonprofit organization running the service announced that it had moved to block terror-related content from being spread through its servers.
"We were disturbed to learn that Telegram's public channels were being used by ISIS to spread their propaganda," a Telegram spokesperson posted in the service's Telegram News channel. "We are carefully reviewing all reports sent to us at [email protected] and are taking appropriate action to block such channels. As a result, this week alone we blocked 78 ISIS-related channels across 12 languages." The channels were identified and blocked in part because of abuse reports filed by Telegram users.
Channels allow Telegram users to subscribe to broadcast content published through a permanent URL and allow the channel publisher to reach an unlimited number of users. While the channels are connected to a specific profile by the service, the user can post content—including files, images, and messages—anonymously from a mobile device or PC.