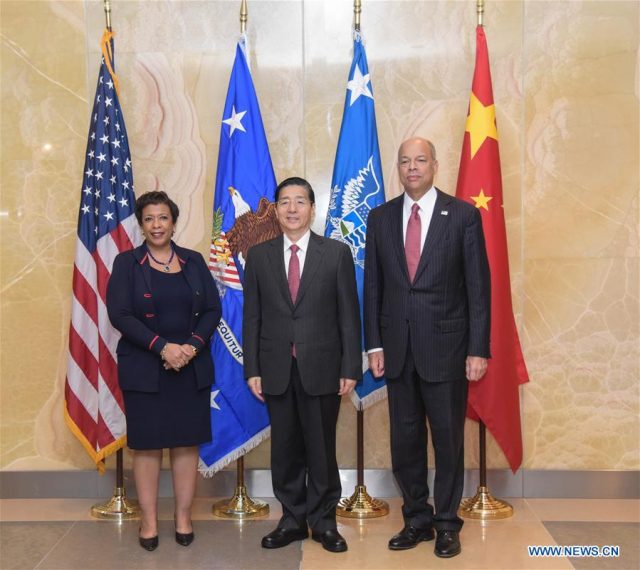 Update 12/3/15 2:15 ET: China has apparently made arrests in the case. The Washington Post reports that a group of hackers arrested by the Chinese government in September were in fact the people behind the OPM breach. The hackers were targeted based on intelligence provided by the US, and China had previously reported that Americans believed these hackers, whose identity has not been revealed, were involved in state-sponsored industrial espionage. It's not clear if the group was connected in some way to the Chinese military or had other government connections, but the arrests were made as part of the deal struck between the US and China in September. This led to President Obama dropping the threat of economic sanctions against China. (Our original story on the situation appears below.)
An official Chinese report claims that US and Chinese representatives "yielded positive outcomes" at the first meeting of a bilateral cyber security coordination group. The group was set up under the provisions of an agreement signed off on by President Barack Obama and Chinese President Xi Jinping in September. At the meeting in Washington, China acknowledged that the long-running penetration and theft of data from the systems of the Office of Personnel Management did originate from within China—but not from a state-sponsored attacker. "Through investigation, the case turned out to be a criminal case rather than a state-sponsored cyber attack as the US side has previously suspected," the report from China's Xinhaunet on the meeting claimed.
As part of the September agreement, China has pledged not to conduct economic espionage against the US. Last month, China joined the Group of 20 nations (the 20 most wealthy nations in the world) during the Ankara summit in pledging not to conduct any economic cyber-espionage against each other. Prior to these agreements, the Chinese leadership (and most of the other nations in the world) had not made any distinctions between economic espionage and spying on other governments.