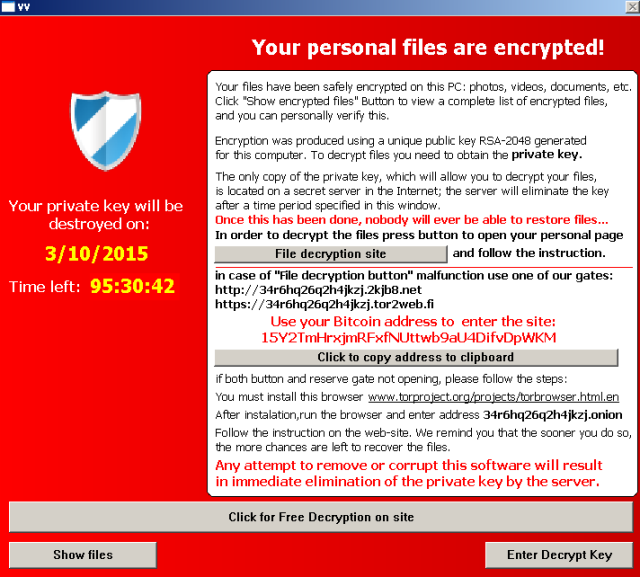 It's still not clear how, but a disproportionately large number of websites that run on the WordPress content management system are being hacked to deliver crypto ransomware and other malicious software to unwitting end users.
In the past four days, researchers from three separate security firms have reported that a large number of legitimate WordPress sites have been hacked to silently redirect visitors to a series of malicious sites. The attack sites host code from the Nuclear exploit kit that's available for sale in black markets across the Internet. People who visit the WordPress sites using out-of-date versions of Adobe Flash Player, Adobe Reader, Microsoft Silverlight, or Internet Explorer can then find their computers infected with the Teslacrypt ransomware package, which encrypts user files and demands a hefty ransom for the decryption key needed to restore them.
"WordPress sites are injected with huge blurbs of rogue code that perform a silent redirection to domains appearing to be hosting ads," Malwarebytes Senior Security Researcher Jérôme Segura wrote in a blog post published Wednesday. "This is a distraction (and fraud) as the ad is stuffed with more code that sends visitors to the Nuclear Exploit Kit."