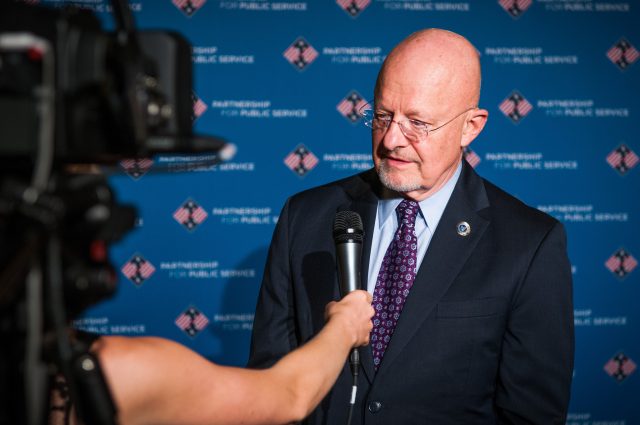 Director of National Intelligence James Clapper said Monday that the Snowden revelations have sped up the sophistication of encryption by "about seven years," according to the Christian Science Monitor.
"From our standpoint, it's not a good thing," Clapper reportedly said at CSM's breakfast event. When asked how he came up with that figure, he cited the National Security Agency.
"The projected growth maturation and installation of commercially available encryption—what they had forecasted for seven years ahead, three years ago—was accelerated to now because of the revelation of the leaks," Clapper continued.