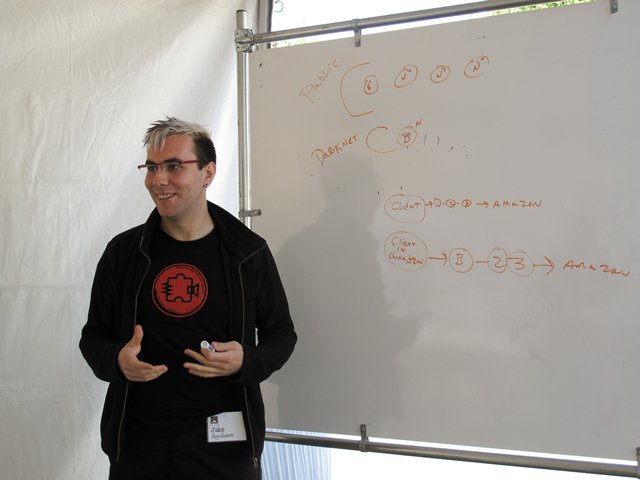 The Tor Project said Wednesday that its internal investigation has been completed into allegations of sexual misconduct allegedly perpetrated by one of its most prominent staffers, who has since left the organization.
In a statement, Executive Director Shari Steele wrote that the inquiry concluded that "many people inside and outside the Tor Project have reported incidents of being humiliated, intimidated, bullied, and frightened" by Jacob Appelbaum, a now-ex-member of Tor's "Core Team," adding, "and several experienced unwanted sexually aggressive behavior from him."
The Tor Project is the Massachusetts-based nonprofit that maintains Tor, the well-known open source online anonymity tool.