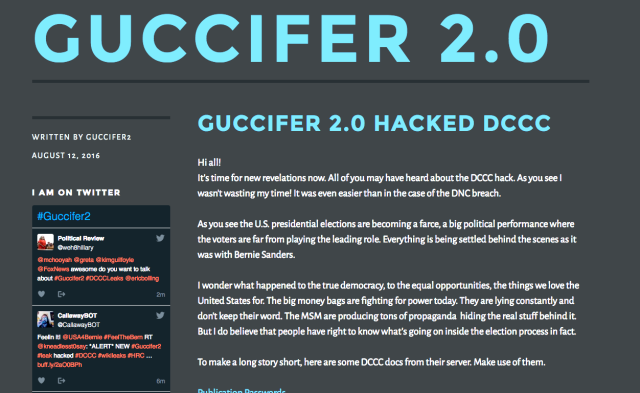 On Friday, the online persona behind a high-profile hack of the Democratic National Committee took credit for a separate breach of the Democratic Congressional Campaign Committee. To prove they were responsible, the leaker known as Guccifer 2.0 published a massive amount of personal information belonging to hundreds of Democratic representatives.
One Excel spreadsheet contains a dizzying amount of work and cell phone numbers, home addresses, official and personal e-mail addresses, names of staffers, and other personal information for the entire roster of Democratic representatives. Several other documents contain passwords for various DCCC accounts. Other documents purport to be memos detailing fund raisers and campaign overviews.
"As you see the US presidential elections are becoming a farce, a big political performance where the voters are far from playing the leading role," Guccifer 2.0 wrote in a blog post accompanying the document dump. "Everything is being settled behind the scenes as it was with Bernie Sanders."