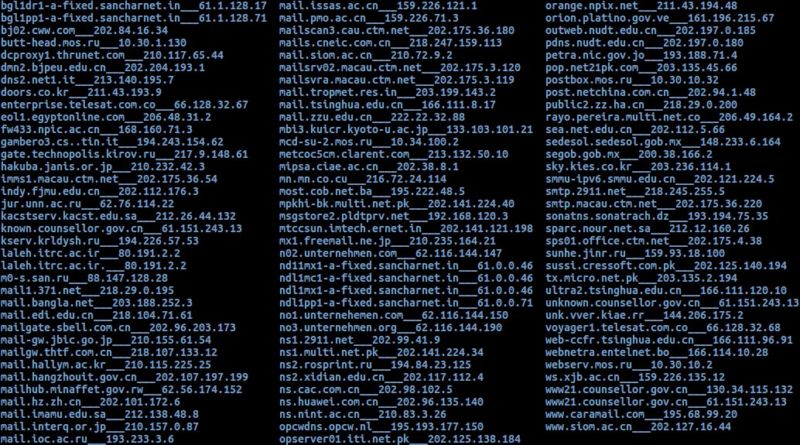 Shadow Brokers—the name used by a person or group that created seismic waves in August when it published some of the National Security Agency's most elite hacking tools—is back with a new leak that the group says reveals hundreds of organizations targeted by the NSA over more than a decade.
"TheShadowBrokers is having special trick or treat for Amerikanskis tonight," said the Monday morning post, which was signed by the same encryption key used in the August posts. "Many missions into your networks is/was coming from these ip addresses."
Monday's leak came as former NSA contractor Harold Thomas Martin III remains in federal custody on charges that he hoarded an astounding 50 terabytes of NSA data in his suburban Maryland home. Much of the data included highly classified information such as the names of US intelligence officers and highly sensitive methods behind intelligence operations. Martin came to the attention of investigators looking into the Shadow Brokers' August leak. Anonymous people with knowledge of the investigation say they don't know what connection, if any, Martin has to the group or the leaks.