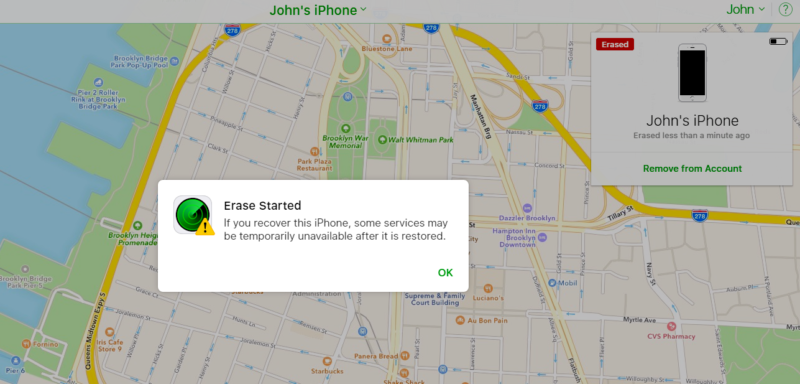 Unconfirmed evidence builds a strong case that an Apple iCloud account belonging to Hillary Clinton's campaign chief, John Podesta, was accessed and possibly erased by hackers less than 12 hours after his password was published on WikiLeaks.
So far, Clinton campaign officials have confirmed only the compromise of Podesta's Twitter account after it was used to urge followers to vote for Republican nominee Donald Trump. Several screenshots circulating online, however, strongly suggest that the iCloud account tied to Podesta's iPhone was also illegally accessed by people who tried—and possibly succeeded—to wipe the device of all its data. The images raise the specter that no one inside the Clinton campaign locked down the Podesta iCloud account in the hours following the WikiLeaks dump. iCloud accounts often provide a wealth of sensitive information, including real-time whereabouts, contacts, and confidential messages. Clinton officials didn't respond to an e-mail seeking comment for this post.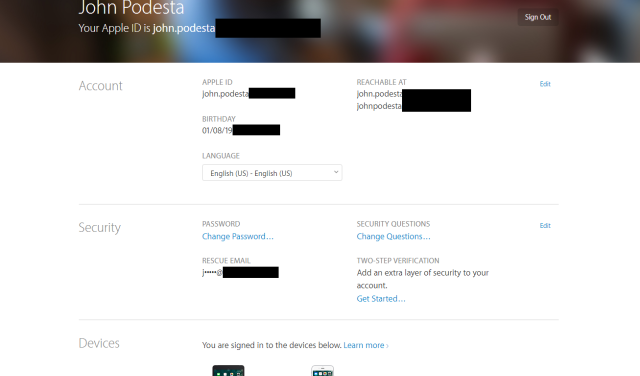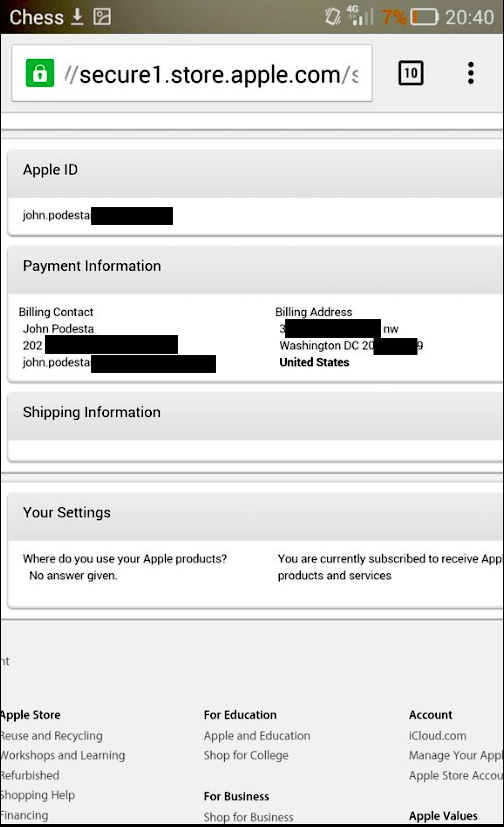 The screenshots began appearing on Wednesday night, less than 12 hours after a new batch of Podesta e-mails published on WikiLeaks revealed that his iCloud password was "Runner4567." Researchers can't be certain how the iCloud and Twitter accounts were compromised, but several descriptions, such as this one of now-deleted threads on the 4chan discussion board, claim participants who saw the WikiLeaks post discovered that "Runner4567" remained a working password and used it to illegally access Podesta's iCloud account.