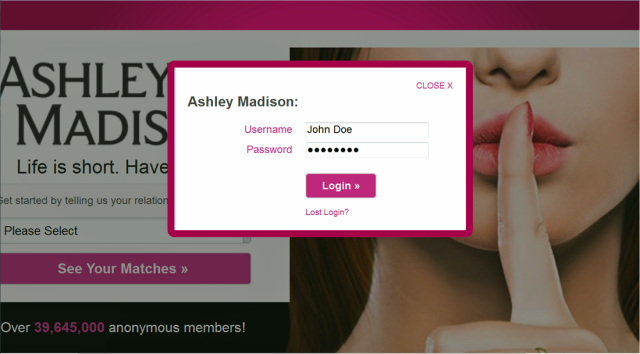 Ashley Madison, the dating website for married people seeking extramarital affairs, will pay the Federal Trade Commission (FTC) $1.6 million for its failure to protect the account information of 36 million users, for failing to delete account information after regretful users paid a $19 fee, and for luring users with fake accounts of "female" users.
In a press conference call, FTC Chairwoman Edith Ramirez said the commission had secured a $17.5 million settlement, but the company will only pay $1.6 million of that amount due to inability to pay. Ashley Madison's operators are also required to implement a data security program that will be audited by a third party, according to the settlement.
The website was hacked in August 2015, and the hack resulted in the release of user names, first and last names, hacked passwords, partial credit card data, street names, phone numbers, records of transactions, and e-mail addresses. In the wake of the hack, it was discovered that many people who paid the company $20 for a "Full Delete" had been bilked—Ashley Madison parent company Avid Life Media, now Ruby Corporation, had left that data on its servers for up to 12 months after the request had been made.