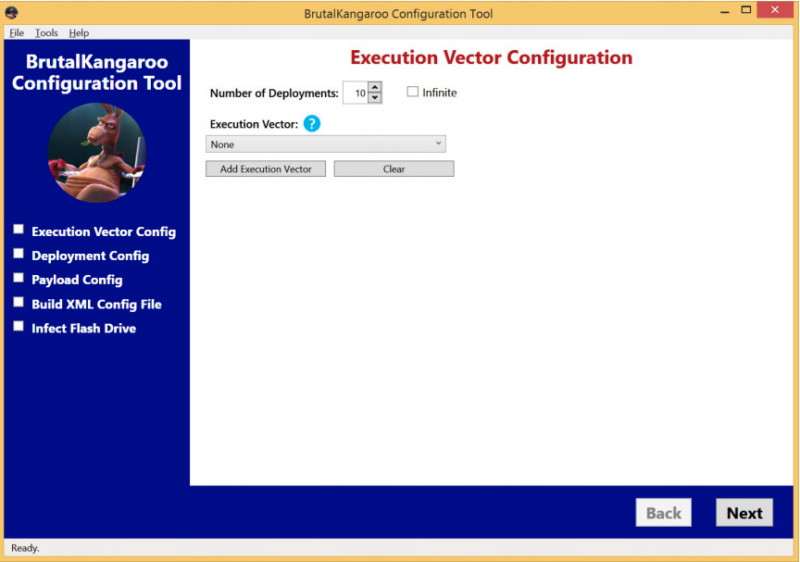 Documents published Thursday purport to show how the Central Intelligence Agency has used USB drives to infiltrate computers so sensitive they are severed from the Internet to prevent them from being infected.
More than 150 pages of materials published by WikiLeaks describe a platform code-named Brutal Kangaroo that includes a sprawling collection of components to target computers and networks that aren't connected to the Internet. Drifting Deadline was a tool that was installed on computers of interest. It, in turn, would infect any USB drive that was connected. When the drive was later plugged into air-gapped machines, the drive would infect them with one or more pieces of malware suited to the mission at hand. A Microsoft representative said none of the exploits described work on supported versions of Windows.
The infected USB drives were at least sometimes able to infect computers even when users didn't open any files. The so-called EZCheese exploit, which was neutralized by a patch Microsoft appears to have released in 2015, worked anytime a malicious file icon was displayed by the Windows explorer. A later exploit known as Lachesis used the Windows autorun feature to infect computers running Windows 7. Lachesis didn't require Explorer to display any icons, but the drive of the drive letter the thrumbdrive was mounted on had to be included in a malicious link. The RiverJack exploit, meanwhile, used the Windows library-ms function to infect computers running Windows 7, 8, and 8.1. Riverjack worked only when a library junction was viewed in Explorer.