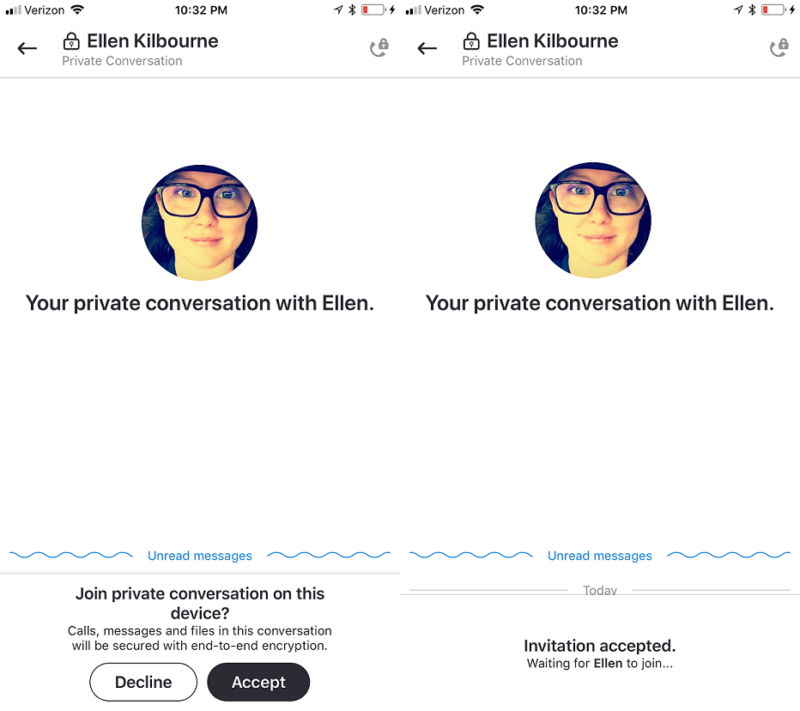 Since its inception, Skype has been notable for its secretive, proprietary algorithm. It's also long had a complicated relationship with encryption: encryption is used by the Skype protocol, but the service has never been clear exactly how that encryption was implemented or exactly which privacy and security features it offers.
That changes today in a big way. The newest Skype preview now supports the Signal protocol: the end-to-end encrypted protocol already used by WhatsApp, Facebook Messenger, Google Allo, and, of course, Signal. Skype Private Conversations will support text, audio calls, and file transfers, with end-to-end encryption that Microsoft, Signal, and, it's believed, law enforcement agencies cannot eavesdrop on.
Presently, Private Conversations are only available in the Insider builds of Skype. Naturally, the Universal Windows Platform version of the app—the preferred version on Windows 10—isn't yet supported. In contrast, the desktop version of the app, along with the iOS, Android, Linux, and macOS clients, all have compatible Insider builds. Private Conversations aren't the default and don't appear to yet support video calling. The latter limitation shouldn't be insurmountable (Signal's own app offers secure video calling). We hope to see the former change once updated clients are stable and widely deployed.