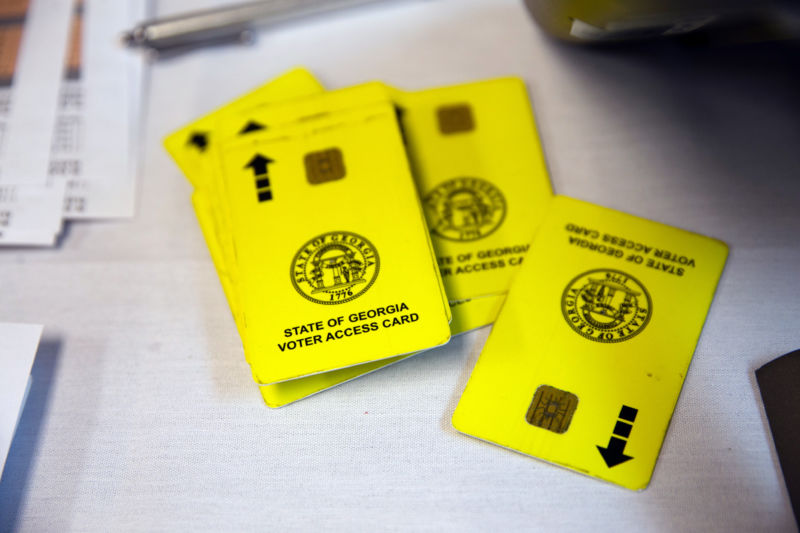 A group of activists in Georgia has gone to court with a simple request to election officials: in the name of election security, do away with electronic voting entirely and let the more-than 6.1 million voters in the upcoming November 2018 election cast ballots entirely by paper. Georgia is just one of five American states that use purely digital voting without any paper record.
As part of this ongoing federal lawsuit, known as Curling v. Kemp, Georgia Secretary of State Brian Kemp's office says that such a change would be "reckless" with the election less than 60 days away. Plus, modifying the voting process would be too expensive, too unwieldy, and, in the end, not worth it.
"Plaintiffs raise only spectral fears that [Direct Recording Electronic machines] will be hacked and votes Miscounted," John Salter, an attorney representing the state, wrote in a recent court filing.