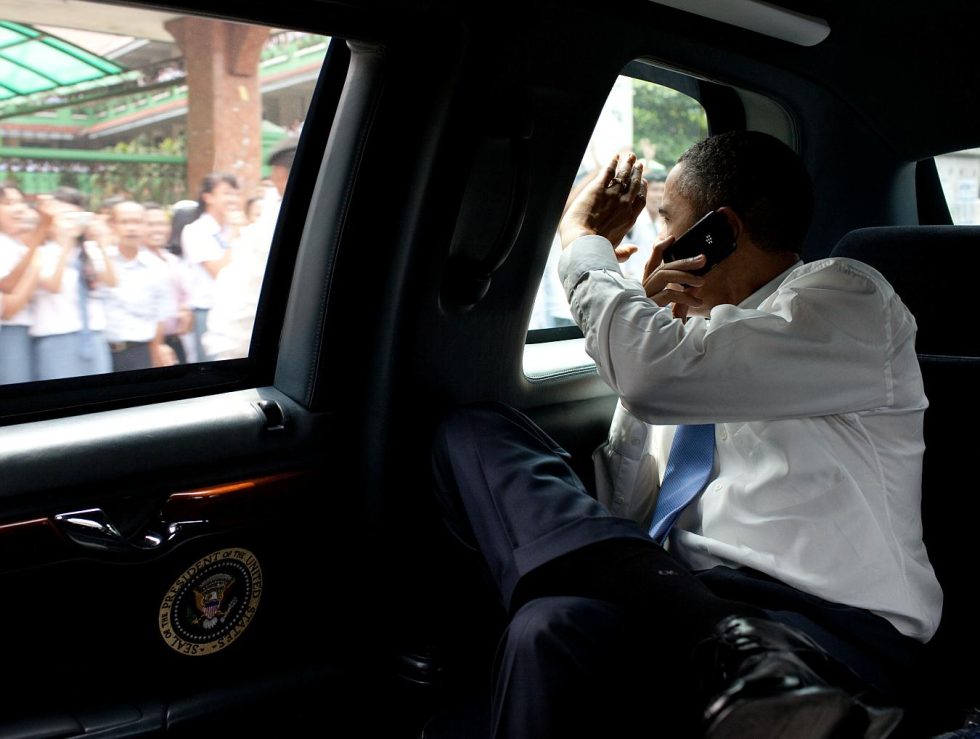 White House Photo by Pete Souza (November 10, 2010).
President Obama places a call from his secure BlackBerry 8900 from the presidential limo while in Indonesia in 2010. When he took office, Obama pushed to keep a mobile device for unclassified use.
3 more images in gallery
When President Barack Obama took office in 2009, he pushed to keep his BlackBerry. Instead, he was issued another BlackBerry device—a BlackBerry 8830 World Edition with extra crypto—for unclassified calls and e-mail. Until recently, Obama continued to carry a BlackBerry handset, but mobile device technology shifts have finally caught up with the White House. Sadly, the Obamaberry is no more.
In an appearance on Late Night with Jimmy Fallon, Barack Obama noted that he now carries a secure "smartphone" that is so locked down that he compared it to an infant's toy phone. While Obama didn't mention the type of handset he now carries, there's only one mobile device supported by the Defense Information Systems Agency—the agency that provides the White House with communications services. That phone is a "hardened" Samsung Galaxy S4.