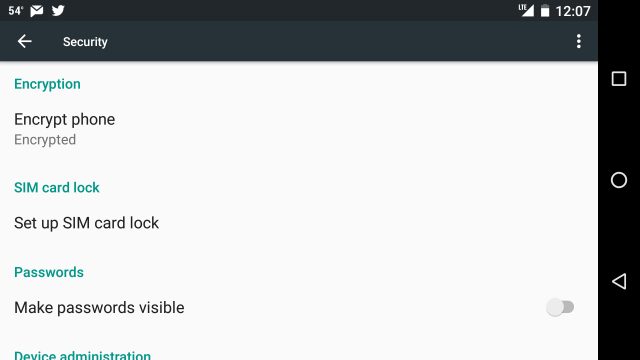 Privacy advocates take note: Android's full-disk encryption just got dramatically easier to defeat on devices that use chips from semiconductor maker Qualcomm, thanks to new research that reveals several methods to extract crypto keys off of a locked handset. Those methods include publicly available attack code that works against an estimated 37 percent of enterprise users.
A blog post published Thursday revealed that in stark contrast to the iPhone's iOS, Qualcomm-powered Android devices store the disk encryption keys in software. That leaves the keys vulnerable to a variety of attacks that can pull a key off a device. From there, the key can be loaded onto a server cluster, field-programmable gate array, or supercomputer that has been optimized for super-fast password cracking.
The independent researcher that published the post included exploit code that extracts the disk encryption keys by exploiting two vulnerabilities in TrustZone. TrustZone is a collection of security features within the ARM processors Qualcomm sells to handset manufacturers. By stitching together the exploits, the attack code is able to execute code within the TrustZone kernel, which is an enclave dedicated for sensitive operations such as managing cryptographic keys and protecting hardware.