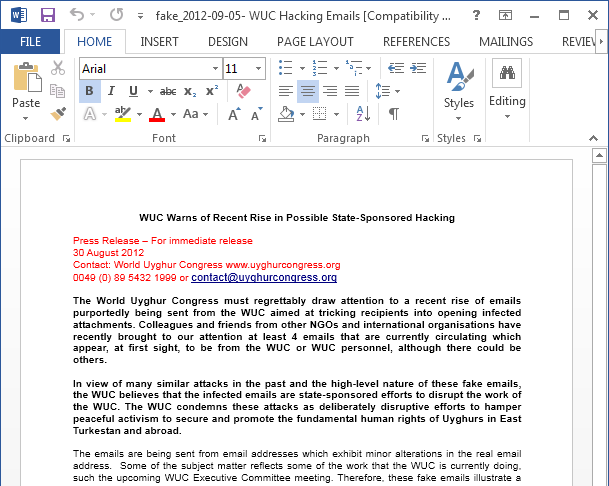 Researchers are reporting a spike in hack attacks targeting Mac OS X systems for the purpose of surreptitiously monitoring users' e-mail and chat contacts and maintaining persistent control over their computers.
The increased attacks are targeting supporters of the Uyghur people, a Turkic ethnic group who primarily live in a region of China, according to two separate reports independently published by researchers from Kaspersky Lab and AlienVault Labs. They are the latest to document the growing vulnerability of Mac users to so-called advanced persistent threats, which target users over a span of months or years to mine specific proprietary or social information of interest to the attackers.
"With these attacks, we continue to see an expansion of the APT capabilities to attack Mac OS X users," wrote Costin Raiu, director of Kaspersky's global research and analysis team. "In general, Mac users operate under a false sense of security which comes from the years-old mantra that 'Macs don't get viruses.'"
Read 4 remaining paragraphs | Comments